The Fun-tastical Guide to The Irish Woodlands
This project is an illustrated, interactive learning tool. The book explores the different trees and plants one might encounter on their forest excursion and gives children fun tasks to complete in the process. The illustration style is a mixture of European folk art, which gives it a bit more of a fun storybook feel, and botanical, scientific illustrations, to ensure accuracy for educational purposes. The experimentation with layout, typography, for each chapter, as well as interactive sections of the book make for a fun learning experience for young forest explorers. The guide is accompanied by many items that will make learning and venturing into the forest even more enjoyable.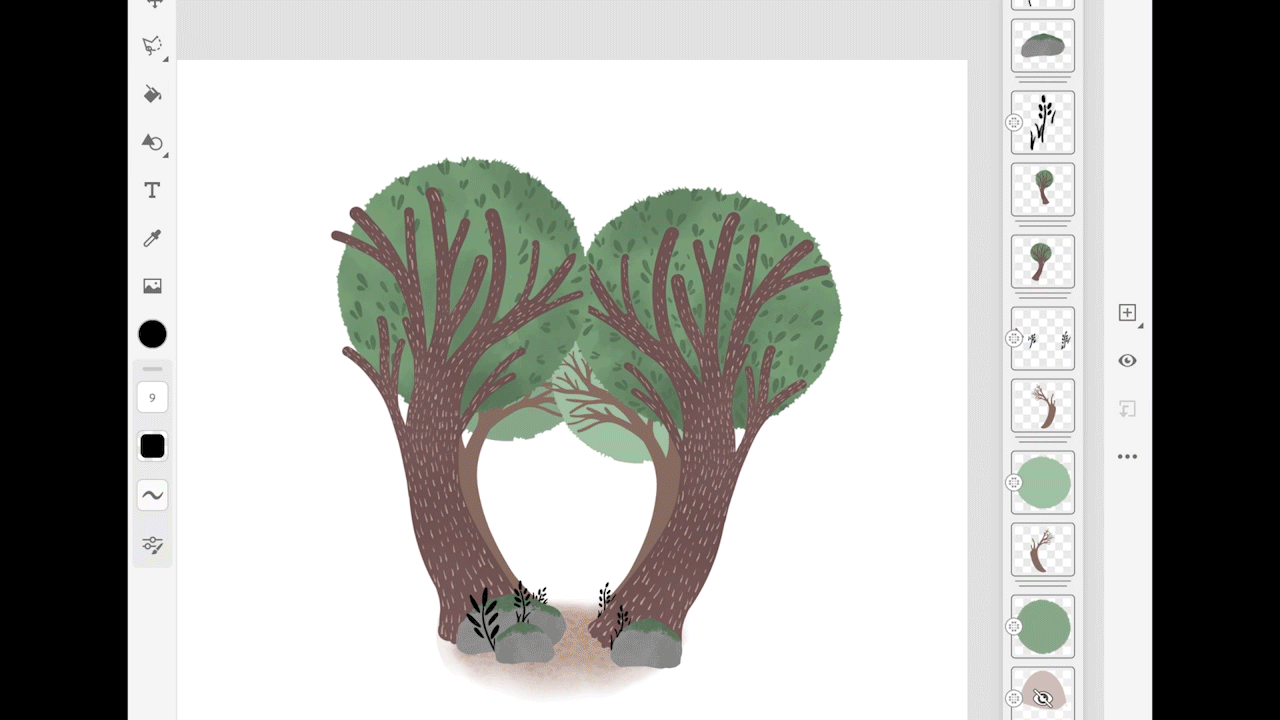 Firstly, I needed to do a thorough investigation into what content is usually included in nature guides for children. Gathering the information I'll include in the book was the next step, which was a bit of a challenge since it needed to be understandable for my target audience of 7-12 year old school children, but also a few pieces of information for older family members to ensure that they will further engage the children in nature activities. After figuring out what I needed to illustrate, I went on to finding visual references for the imagery, as well as layout ideas for the book itself. Once I decided on the general layout, I added other designs to make the book more interactive.